Container Planting Workshop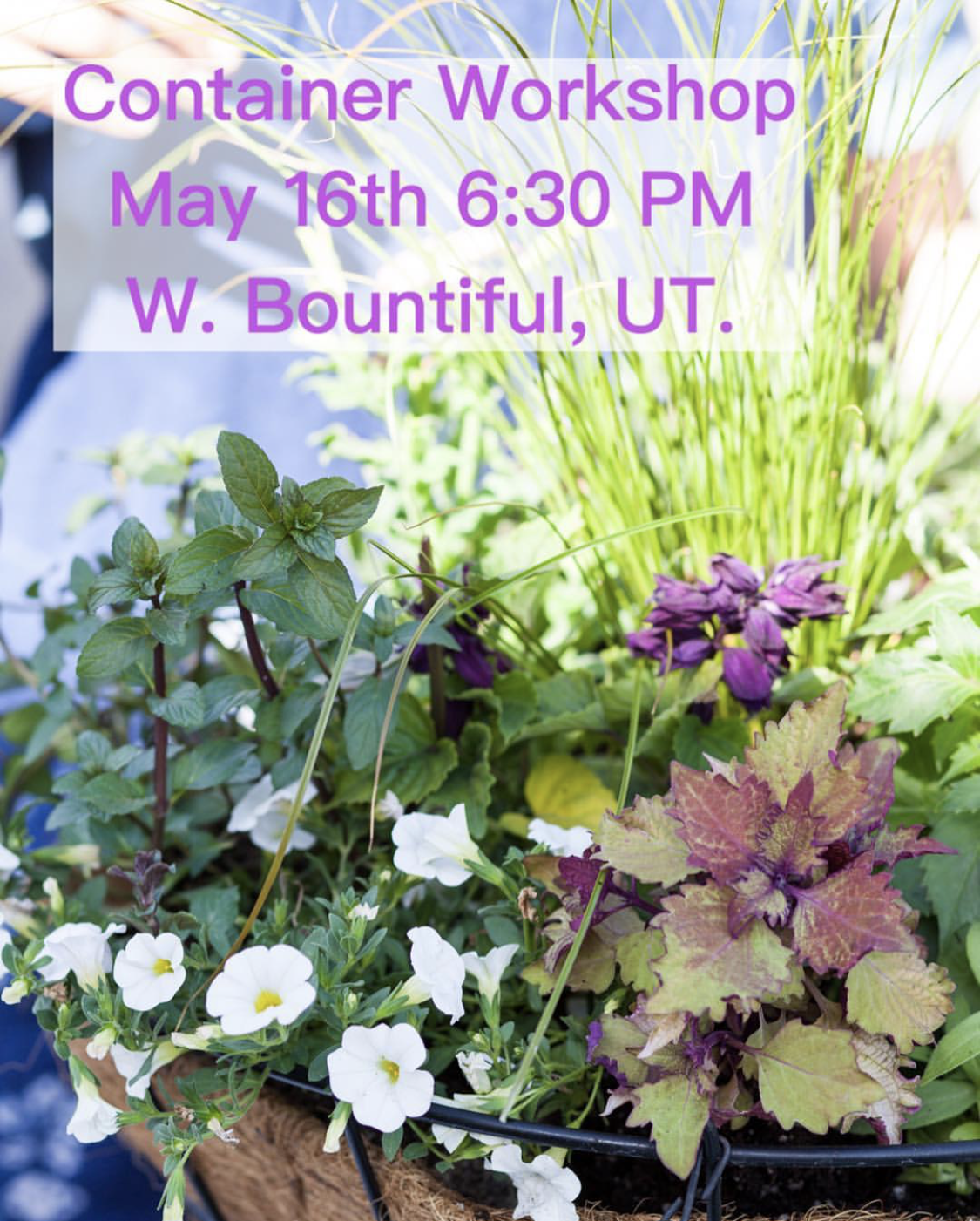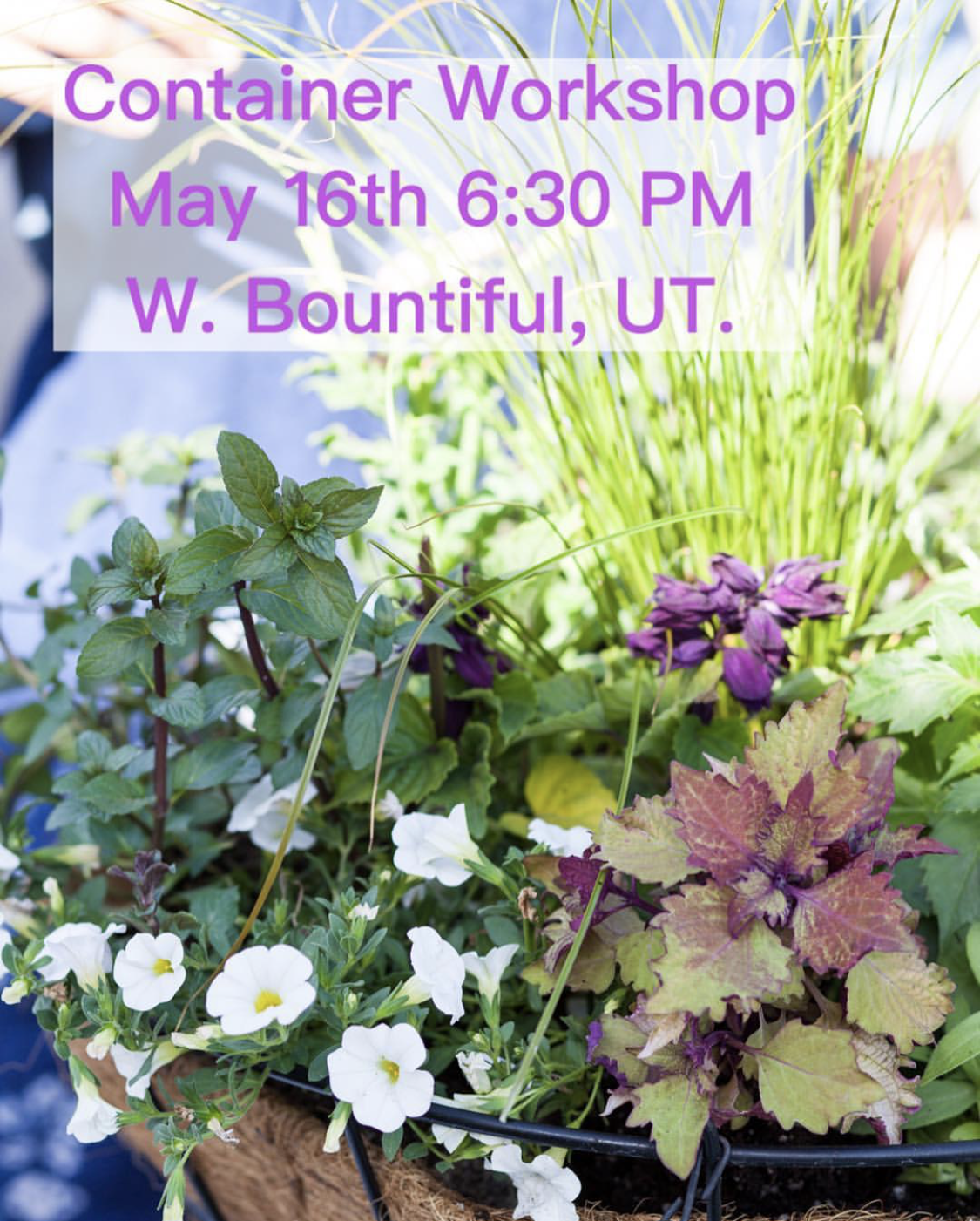 Container Planting Workshop
Come and get your hands dirty with me at a container planting workshop Thursday May 16th at 6:30 pm in West Bountiful
I will walk you through my process for planting containers as well as share some of my tricks for keeping them going all summer.
Class with plants for your container $75, class with no plants (See separate shop listing) $25.
There will be additional plants on hand for sale if you have a second container to plant or need one or two more plants to take your container planting over the top. I will also have a growing bag available for purchase ($2) if you'd rather not lug your container along to the class. Just take it home and drop it in!